Discover Ways To Help Protect Yourself From Scams
You may have heard the horror stories, and unfortunately being scammed is becoming more common.
Scammers can target anyone – no one is too smart, old or young to fall for one, but knowing the warning signs can help you protect yourself.
Investment and pension scams in particular can be highly sophisticated with scammers imitating a company by using their Financial Conduct Authority (FCA) number, setting up fake websites or email addresses to make it all look real.
They can target people who may be eligible for pension freedoms and they may also use online dating sites to start a seemingly genuine relationship with you, only to ask for money a few weeks or even months in.
Ross Martin, Head Digital Eagle at Barclays – who helps people protect themselves from scams – has put together some tips to help you stay protected, find out more below.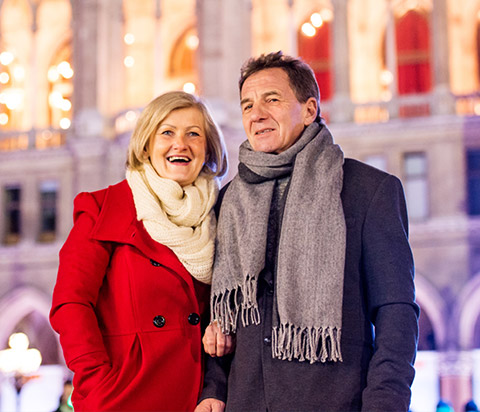 Win A Relaxing Spa Break For Two With Barclays
Need some relaxation? Barclays are giving you the chance to win a rejuvenating five-star spa break for two in the beautiful historic town of Chippenham. And for extra peace of mind, Barclays is also helping you to stay digitally safe.
To find out how you can help protect yourself from scams, see some useful tips from Barclays below and then enter our competition to win a relaxing spa break for two.
Ross Martin, Digital Eagle at Barclays, shares his tips
Talk To Someone
Before you make a payment, take some time to talk it over with someone you trust; friends, family or Barclays. Getting an impartial view means you have more thinking time and you'll get an unbiased opinion from someone who isn't involved with the payment or won't be as emotionally invested in the decision.
Don't Act Under Pressure
Take your time. Scammers will try to create emotional or time pressure to make you act quickly so you don't have time to think or act rationally. They'll often do this after they've built up a rapport or got you to agree to something small to distract you.
Do Your Research Before Making A Payment
Make sure you thoroughly research an investment, as scammers can imitate an existing company including copying their Financial Conduct Authority reference number. Check the FCA's warning list and consider using an independent financial advisor.
Never Send Money To Someone You've Never Met
Be wary of people you've met online and haven't yet met in person, particularly if they ask you to send them money for something.
Trust Your Gut Instinct
It's simple – If a deal sounds too good to be true, it probably is.
Building A Good Rapport Shouldn't Lead To Payment
Scammers will build a relationship with you which will seem completely normal at first, but slowly they will ask you to agree to small things before asking you for a larger amount of money.
Never Give Out Your Personal Information By Text Or Email
Scammers on the likes of dating sites will try and find out as much personal information as possible about you without giving away anything about themselves. To avoid being monitored and complained about to the dating or social media site, they'll be keen to move the conversation to social media or text messaging.
Treat Unexpected Phone Calls With Caution
If you've answered a phone call where the person on the other line is offering an unmissable investment, the safest thing to do is hang up on them.
Speak to a Barclays Digital Eagle in a Barclays branch
Drop in to a Barclays branch to speak to a Digital Eagle. Even if you don't have a question they can give you some tips on how to look out for scams.
For more ways to help protect yourself against scams click here.
Dating profiles of the great composers
Online dating can be a great way to meet people, but it's also a place to you need to keep yourself safe (as some of these profiles may reveal).
The remarkable story of concert pianist Joyce Hatto, and how the classical world was duped
In the early 2000s, all the major critics were raving about the newly discovered recordings by the little-known, semi-retired pianist Joyce Hatto. Little did they know that her recordings would become involved in one of the biggest hoaxes in classical music history.